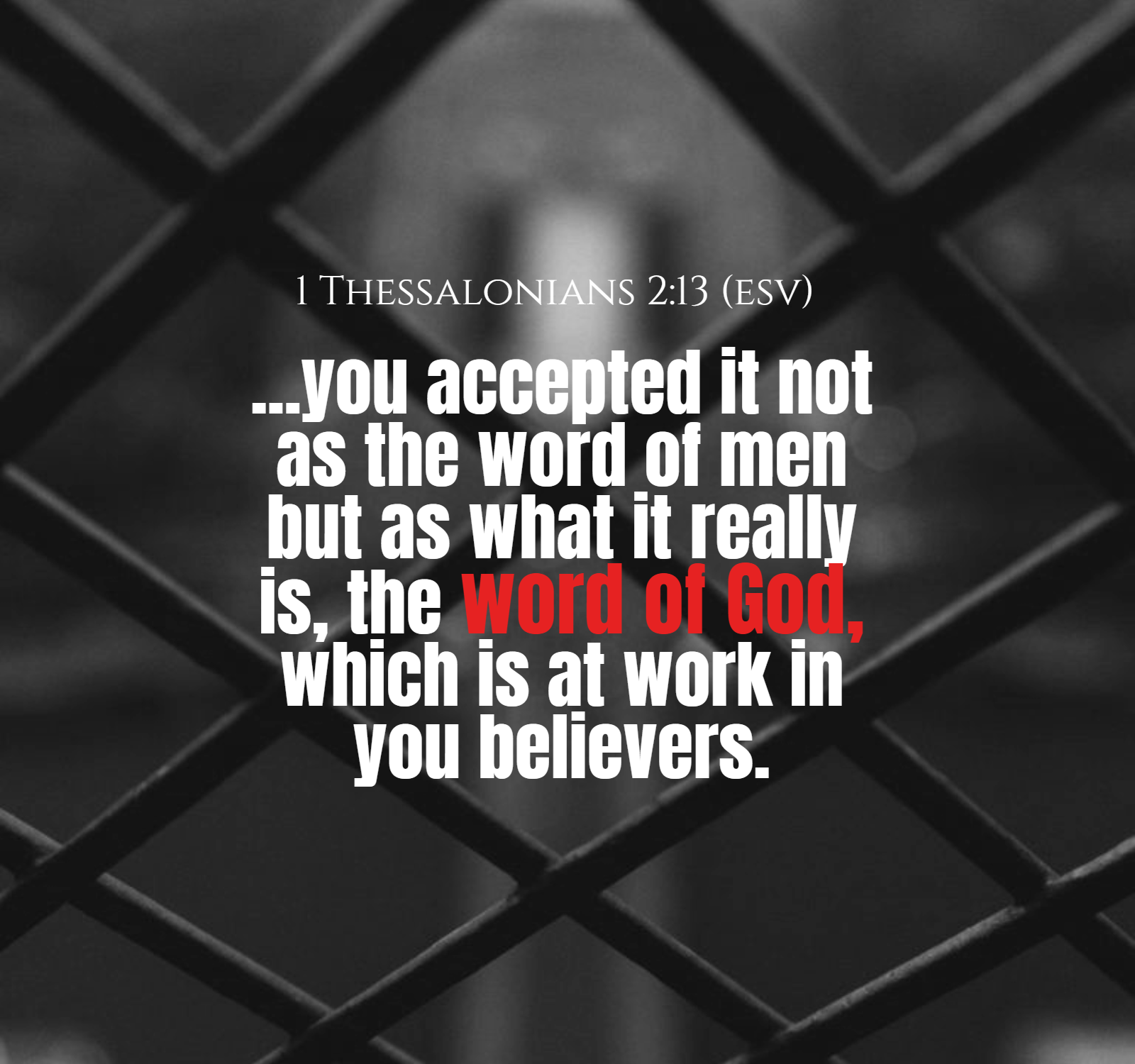 Warm up questions:
How would you feel if your neighbors, classmates, or coworkers berated or looked down on you because of a deeply held opinion or belief that you have?
Let's read the passage (1 Thessalonians 2:11-16) with the following questions in mind:
What does it say? 
Chris Juby briefly summarizes the end of this chapter this way: "We shared the gospel with you and also our lives. You suffered like the churches in Judea. We tried to see you. Are you not our crown?" (Biblesummary.info)
What does it mean?
Paul says that his coming to Thessalonica was not in vain. We can find evidence of that in this passage. They took the presentation of the Gospel as the actual Word of God. They took it to heart and put it into practice. They began imitators of other churches even into suffering.
"As for that in the good soil, they are those who, hearing the word, hold it fast in an honest and good heart, and bear fruit with patience." – Luke 8:15 In short, in there hearts there was good soils for God's word to grow.
So, what were the Thessalonians experiencing when this letter was written? In a word: persecution (hostility, oppression, ill-treatment; here because of religious beliefs).
"But the Jews were jealous, and taking some wicked men of the rabble, they formed a mob, set the city in an uproar, and attacked the house of Jason, seeking to bring them out to the crowd. And when they could not find them, they dragged Jason and some of the brothers before the city authorities, shouting, "These men who have turned the world upside down have come here also,and Jason has received them, and they are all acting against the decrees of Caesar, saying that there is another king, Jesus." – Acts 17:5~7
It seems their spiritual teachers (who were like parents to them) had been driven out. Apparently the Jews in that community were hindered in sharing the Gospel to the Gentiles.
Think about our warm up question. What emotions and reactions often occur when a person is under persecution? Anger, fear, sorrow, pain, doubt, discouragement, Seek revenge, run away, hide, close yourself off, fall into self-pity… All of these might feel legitimate at this time.
Knowing this, how would Paul's letter be an encouragement to the Thessalonians? First, by letting them know that they were not alone; this persecution was a common experience. "Their suffering is a way of participating in the story of Jesus."- Timothy Mackie cofounder of the Bible Project.
Although Paul was born a Jew, he himself identified himself with Jesus. (Notice the use of pronouns here). Charging the Jews are not only seeing Jesus, their own prophets and Christians as enemies but any non-Jew as well. Ultimately, God is their enemy. Although sounding harsh, expecting future punishment for current wrongdoing does provide some sense comfort that God is just and has not forgotten. It was not for them to seek revenge.
What does it matter? 
In what ways do we personally experience "persecutions?" In many parts of the world today, persecution can be severe; even prison or dead. Here, it seems more psychological: Ignored, looked down on, made fun, etc.
John C. Maxwell said, "A faith that has not been tested cannot be trusted." What do you think of this quote? These kinds of trails, test and tempt our faith… like sporting events for athletes. As Paul encouraged the Thessalonians, what is his encouragement to us? Although less severe, we can be tempted to be discouraged or to shun others.
Finally, let us remember: "As for that in the good soil, they are those who, hearing the word, hold it fast in an honest and good heart, and bear fruit with patience." – Luke 8:15
Note: Some of the questions were taken or modified from a study found here: (http://test.ivpress.com/bible/study.php?study=514)