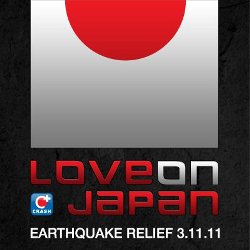 For those in Tokyo who want to know more about vision, mission, and values of CRASH Japan, there is an orientation (ONLY in Japanese) Friday, April 1st, from 6:30 ~ 8:30 p.m. (doors open at 6:00) in the Aoyama Gakuin University in Tokyo.
**Online broadcasting is available via USTREAM: http://www.ustream.tv/channel/crash-japan-command-center
For more information visit: http://crashjapan.com/index.php?option=com_content&view=article&id=97%3Acrash-japan-orientation&catid=25%3Aevents&Itemid=4&lang=en
On a personal note, it's been so encouraging to see the global Christian community reach out to the hurting in Japan. There are many examples that you might see in the news; such as the work of World Vision, Franklin Graham's Samaritan's Purse, Food For The Hungry… just to name a few. But it was also touching to see this video from Handong Global University in South Korea.
https://www.youtube.com/watch?v=U61_r6QIMsc
Let's "Love on Japan!"