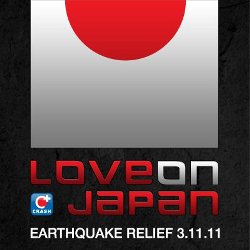 (Postdated)
I thank each one of your for your continued prayers. As you may already know, the situation is worsening at the Fukushima nuclear plant. Radiation has been already been detected on civilians and US Navy personal. With the possibility of a reactor leak becoming more of a possibility, your intersession is even more crucial.
In addition, the death toll is rising and rescue workers are struggling to get to the thousands of stranded survivors. Please continue to pray for God's protection for those still stranded and possibly injured that they would be rescued. Also pray for God's protection of the rescue workers as they are working in an extremely unstable and dangerous environment.
Some survivors have been able to get to makeshift shelters that were once schools or other municipal buildings. However, with a lack of normal transportation, relief effort is finding it difficult to provide basic necessities such as food and water to the many shelters being formed. For example, on Sunday, our church reported that there is a family member who is stranded in one of this shelters. Although they are safe and able to regularly call home, there is a growing concern over the lack of food there. Please pray that essential supplies (water, food, medicine) can be delivered to these isolated people who have already experienced traumatic suffering.