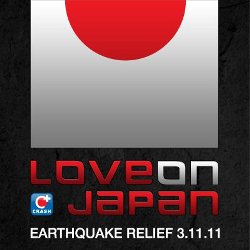 I continue to be overwhelmed by the response from people around the world are giving to the tragedy in Japan. The number one question on people's minds seems to be, "how can I help?"
Although there will be great need for volunteer help in the coming weeks, right now the government is restricting access to volunteers until they can secure the area. Also, we are still trying to understand the extent of the problem and how to reach those in need. But there are things that you can do right now to help:
Pray without ceasing that…
The earthquakes and tsunamis would cease; there are many aftershocks and a high possibly of M7.0 quakes for the next several months
The thousands of stranded survivors can be rescued and that the shelters can provide for them.
The power plants problems can be resolved (especially the Fukushima nuclear plants)
The relief workers would be physically protected and for their hearts as they witness this disaster first hand
The Christian community would united and mobilize to effectively reach those in need and be a light in a dark place.
Give a concrete expression of support
What should our response be to those in need? 1 John 17-19
Consider donating to CRASH Japan; a Christian relief group in Japan

To make a tax-deductible donation by check (via Horizon Central).
Horizon Central
1001 E. Palmer St.Indianapolis,
IN 46203 USA
(Put "CRASH" in the comment line of the check.)
To donate via PayPal (not currently tax-deductible): Click here
To donate via the JEMA postal furikae account (JPY) in Japan
#00130-4-180466. (Please specify "earthquake relief" in the message box.)

Consider donating blood.
Please wait on physical donations; we are not ready to receive them yet.
Prepare for future action
Pre-register to volunteer on the CRASH Japan site (www.crashjapan.com)
Get your passport and important documents in order
Inform your boss, pastor, family, etc. about you desire to go and help
Find a group who will be willing to support you in prayer and even financially
Start collecting supplies you'll need for the trip
Most importantly, prepare your heart. Be ready to hear God directing you how best to minister