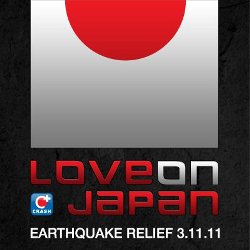 As news reaches the rest of the world, I've been encouraged by the response from friends and family. Please let me first say again: in Kyoto we are far away from the epicenter (450 miles/ 730km) and in-land so that tsunami did not affect us. However, for the rest Japan, there is a great need for your prayers.
In Tohoku region, northeast of Japan, Miyagi prefecture as well as Iwate and Fukushima prefecture were the hardest hit by the Magnitude 8.8+ 9.0 quake and later tsunami estimated up to 10 meters (33 ft). The tsunami has damage much of the Pacific coastline in Japan. A day after earthquake, there are still aftershocks and much of the coastline is still under tsunami alert.
Rescue work has begun but it will be some time before we know the true extent of the damage and lose. Since experts say that the first 24 hours are crucial in rescue efforts, please pray that survivors could be found quickly and brought to medical care.
In other urgent news, it was reported this afternoon that there was "some kind of explosion" inside the Fukushima #1 nuclear power plant that injured 4 workers. The backup cooling system failed during the earthquake and they have been trying to contain the problem by dumping water into the reactor's core all day. At the plant entrance, some amount of radioactive cesium was detected (over 1000 microsievert). People 10 km from the plant have already been evacuated. Now as a precaution, the evacuation radius has been expanded to 20km and evacuating begins for the area around Fukushima #2 nuclear power plant as well. Teams specializing in radiation are now being deployed to the area. Please pray that the reactors could be brought under control and that contamination would be contained.
CRASH Japan is now organizing a volunteer effort that will work with local relief efforts when civilian teams are allowed to enter these areas. There will be much need for your help. If you are in Japan and are willing volunteer or overseas and wanted to know help, here are two sites for you.
CRASHJapan site (www.crashjapan.com)
Facebook CRASH Tohoku Quake Relief group (www.facebook.com/home.php?sk=group_109898789089909)
Are you in Japan and need help or looking for loved ones in the affected areas?
Person Finder (japan.person-finder.appspot.com)
Japan Earthquake Emergency Information: For the international community
Contact at 0570-000-911 or 090-7170-4769 or team@jhelp.com or www.jhelp.com.