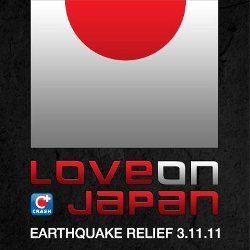 This week, I recieved an email from a teacher at our school that seemed to best express my feelings. I have been given permission to share it with you…
Dear Brothers and Sisters:
Praise the Lord for His sovereignty, mercy and love.
I do not know why, but for some reason I believe that I need to share the following with you all. Please accept my apologies for the inconvenience. This morning in my homeroom we watched three short youtube clips of what happened four years ago in the Tohoku area:
a young family in their house as the waters were rising and seeping into the house (they ended up on the roof of the house)
a group of people screaming as they were running towards the mountain (while people were helping pulling others up just as buses and other vehicles were being slammed, by water, against the side of the mountain)
a view from Sendai airport as cars, planes and boats were being carried by flooding waters (just before the stranded folks were taken away by available helicopters to safety)
Needless to say, the class was very quiet, aside from the gasps at the reality of what the students were watching.
It was difficult for me to keep from crying as I shared with the students. I told them that I was up in the Sendai area four months after the disaster hit (to serve in trauma training with a Christian organization). The Sendai airport had been rebuilt to operate flights on a restricted basis. The airport building was the size of our campus. I told the students that on the 30 minute bus ride to the city, the bus was completely silent as we drove by cars piled up like small hills, boats in the middle of fields and barren trees…
I told the students that the children leaving for school that morning on March 11th, fathers leaving for work, mothers talking with their neighbors and others, did not think that they would be dying that day. They did not think that it was the last word that they would be sharing with family and friends. Many of them were probably thinking what they would be doing when school was out for spring break or preparing for moving, new school year, new jobs, etc.
As I prayed with the students I reminded them that they should appreciate the love that they receive from their parents and family. And while we cannot understand why certain things happen, God is sovereign over everything.
Please keep the many families who are presently suffering from the 1995 earthquake in Kobe and the earthquake/ tsunami in Tohoku…in your prayers.
And let us remind ourselves of how great God is – despite the suffering of a sin-filled world that we live in.
Then I saw a new heaven and a new earth, for the first heaven and the first earth had passed away, and the sea was no more. And I saw the holy city, new Jerusalem, coming down out of heaven from God, prepared as a bride adorned for her husband. And I heard a loud voice from the throne saying, "Behold, the dwelling place of God is with man. He will dwell with them, and they will be his people, and God himself will be with them as their God. He will wipe away every tear from their eyes, and death shall be no more, neither shall there be mourning, nor crying, nor pain anymore, for the former things have passed away." – Revelation 21:1-4
Again, I apologize for any inconvenience caused by this email being sent out.
God bless you and your loved ones on this day.